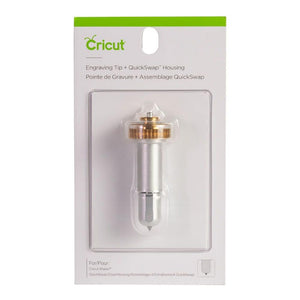 Cricut Maker Engraving Tip + QuickSwap Housing
Cricut Engraving Tool makes an impression that lasts and lasts. Add polished, professional-looking engraved designs on glass, leather, metal and more. From personalized text or monograms to decorative flourishes and inscribed inspirational messages, give every keepsake a special touch that stands the test of time. 
SPECS:

Contains ONE engraving tip AND QuickSwap Housing

WARNING - Sharp! Handle with care!