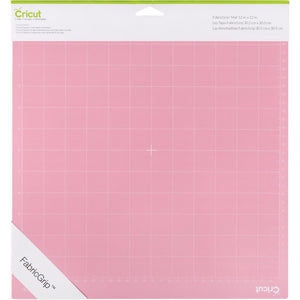 Cricut Brand Mats (2/pkg) - Fabric Grip
For those of you with a Cricut Maker!
The 12"x12" FabricGrip Mat combines increased strength, density, and quality plus a light adhesive to provide beautiful cuts with a wide variety of fabrics. Use with Cricut rotary blade or bonded-fabric blade. Made from higher-quality, higher-density PVC to withstand the increased pressure of the rotary blade. It is specially designed to secure and cut fabrics with easy release.
NOTES:
Each package contains TWO cutting mats