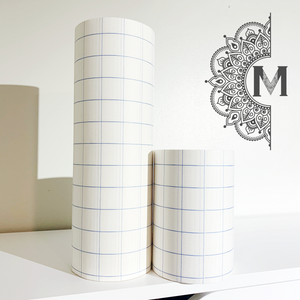 Paper Transfer Tape with Grid
Didn't love it. Works for some materials and not for others and you can't see through it so it is difficult to place your decals straight.
Love it
Soooo much easier to use than the clear crap cricut sells! It's much more supple, has the perfect amount of tack. Repositional if you need to adjust at the beginning, but holds vinyl well after you run the squeegee over it.
love this
we have a Glowforge and need to mask our wood to cut, this paper transfer tape is perfect to do that. Items cut with no scorch marks on the wood.
Paper Transfer Tape with Grid