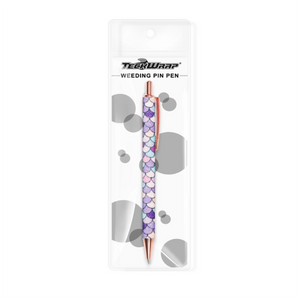 Teckwrap Mermaid Weeding Pen
Sleek, lightweight, and easy to use, this pen will efficiently weed even the finest designs and lettering. Its ultra-sharp stainless steel pin effortlessly picks up vinyl scraps and bits to reveal your beautiful vinyl creations.
The pen efficiently removes air bubbles and keeps your vinyl art looking smooth and clutter-free. 
Awesome weeding pen!
It is amazing for weeding the little bits of vinyl. I love it!