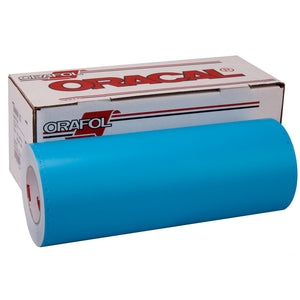 Oramask 813 Stencil Film (blue)
Rather paint your designs than make decals?  No problem - make a stencil! 
Oramask 813 has been formulated for stencil applications, especially spray and paint techniques.  Because it's low tack - it's easy to remove after you're done!
Perfect for your next paint night!!
We love making stencils!  But which is best?
easier to apply and more rigid - made for smoother surfaces

ok to use with acrylic paints
higher adhesive strength - will stay in place better

SPECS:

NOTES:
The actual size of the sheets can vary up to 0.5 inch.
Did not receive
Hello. I have not received the package as of yet. Is the tracking number 8851595008546299? I tracked this number and it says in Winnipeg but don't know where. I do not live in Winnipeg but in Manitoba. I will let you know about the product if I can get it. Thank you
Great product
It's a great product but depending on the price you can use regular oracle too I learned so I would buy either one depending on price.
Satisfied
I was pleased with their services, I wasn't expecting my order to be ready on the same day as I put it in passed the deadlines. Thanks for that.
Oramask 813 Stencil Film
I found it very easy to work with, and I am very new to using a Cricut machine.I made my first stencil, and it turned out perfectly!
Excellent
Excellent customer service and vinyl was great. Thank you